In 2018 Universal Pravo LLC set many tasks for itself, which were successfully completed by the company's specialists under the leadership of General Director Portnaya Alexandra Igorevna. Conclusion of contracts, fulfillment of commitments, constant updating of knowledge on the registration of medical devices, participation in a variety of exhibitions and new business partners – whatever happens, Universal Pravo LLC moves confidently, declaring itself to be a qualified and reliable provider of medical products registration.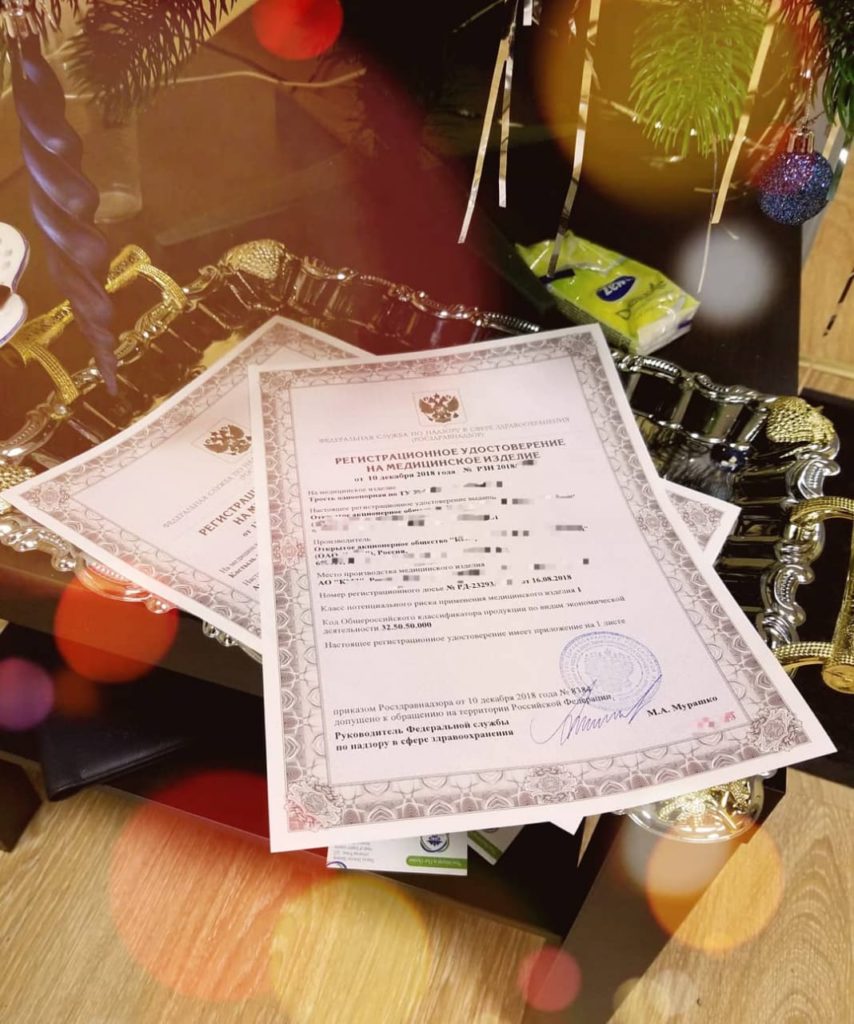 By the end of 2018, the receipt of the next registration certificate of oszdravnadzor for medical products of class I was one of the important events for Universal Pravo LLC. The contract for services for registration of these products was concluded with one of the leading defense enterprises of the TechMash Concern of Rostech State Corporation, based on the results of the purchase, in which Universal Pravo LLC was unanimously recognized as the winner. The experts of Universal Pravo LLC performed work on the development and coordination of operational and technical documentation, risk analysis, design and production information,  support of product testing in laboratories accredited by Roszdravnadzor, etc. In early August 2018, experts of Universal Pravo LLC submitted an application for the registration of medical devices to Roszdravnadzor. High requirements for the work on medical devices registration in Roszdravnadzor, including on the work qualification, tight deadlines and the initial price, were performed within the period specified under the contract – the registration certificate was received in early December 2018
Successful completion of work on the medical devices registration consists not only of the professionalism of Universal Pravo LLC experts, but also of the proper organization and management of the work performed, the maintenance and control of all tests in accredited laboratories is the important part of which.
As the end of 2018 demonstrated, if you want to be sure of the deadlines and
results of the registration of your medical product, please contact Universal Pravo LLC.
Happy New Year 2019 and festive greetings!