From April 9 to 11, 2019, International Exhibition forum MedSoft, an exhibition and conference on medical information technologies, was held at Central exhibition complex "EXPOCENTRE" (Moscow city).
The Forum was organized by the non-profit organization "Association for the Development of Medical Information Technologies" (ARMIT), which united more than 90 organizations – leading developers of medical information systems. The fact that ARMIT includes large scientific centres, medical organizations, medical information and analytical centres, determined the nature of the exhibition.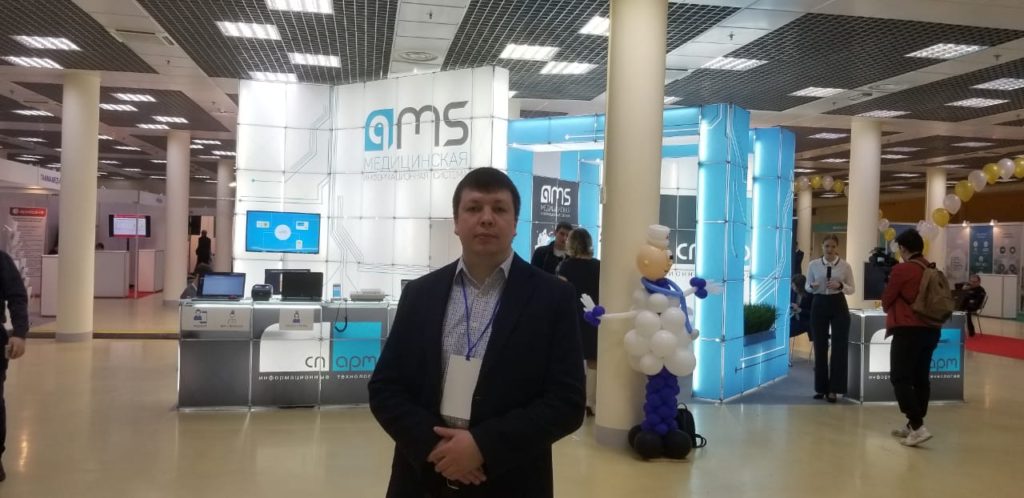 The forum featured stands of the organizations covering the areas of telemedicine systems, computer systems for research and diagnostics, computerization systems for mass research and prevention, electronic medical records, intelligent medical systems and much more.
The representatives of LLC "Universal Pravo" with the Head of the Development Department, Ksenofontov Aleksandr Vladimirovich, conducted several meetings with the leading organizations in the field of Medical Information Technologies, clarifying the details of the registration process, which are of interest to the developers, including software registration as a medical device. Due to the continuous improvement of the medical device registration process, it is necessary to quickly monitor all the changes made by the Federal Service for the Supervision of Public Health and Social Development (Roszdravnadzor) to such a specific field as Medical Information Technologies, which experts of LLC "Universal Pravo" successfully cope with.